Chocolate Covered Macadamia Nuts
Chocolate Covered Macadamia Nuts: Perfect for a Special Occasion
This summer we were invited to a luau engagement party! I thought the couple would enjoy some themed treats, so I decided to make some chocolate covered macadamia nuts. There were one of my favorite snacks from my own travels to Hawaii.
These delicious chocolates are a dream: they're delicious, vegan, gluten free, and easy to make! I adapted this recipe from Wild Wild Whisk.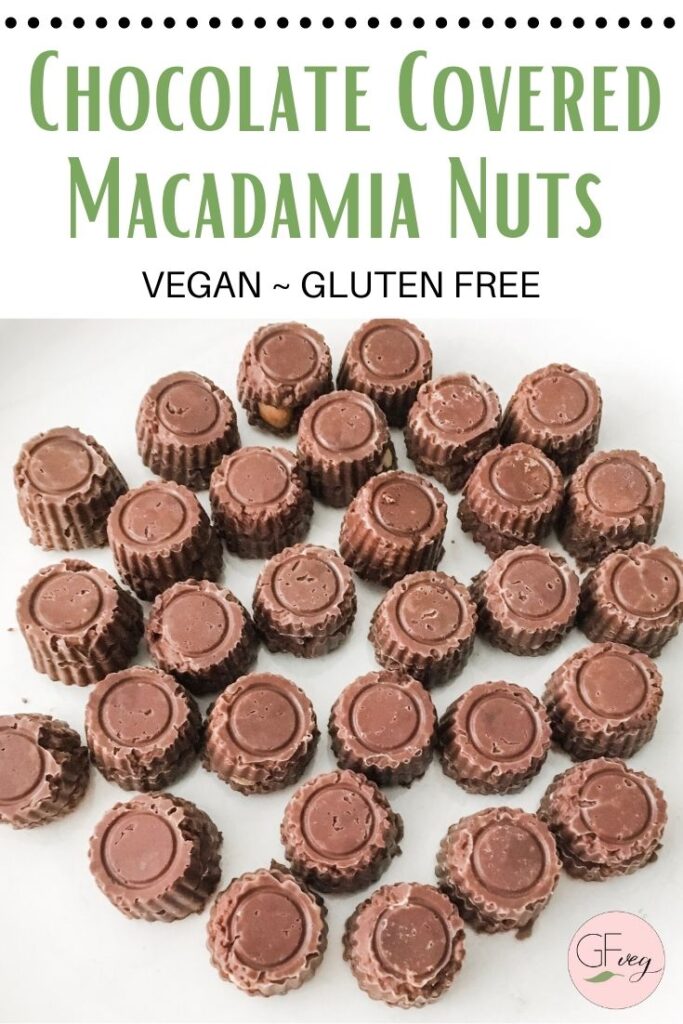 How to make simple chocolate covered macadamia nuts
The technique for these candies is incredibly simple. First, melt your chocolate over a double boiler. I used Enjoy Life Semi-Sweet Mini Chips because they're allergy friendly, derived from sustainably harvested cocoa beans, certified gluten free, verified non GMO, and vegan.
Kitchen tip: If you prefer a more minimalist kitchen, it's not necessary to own a double boiler – you can simply nestle a bowl inside a slightly larger pot and boil water inside the pot. The trick is to ensure that you have two or three inches of space between the boiling water and the bowl. Also, make sure you don't use a bowl with a rubber bottom. That may sound too obvious to even mention, but once I melted the bottom of a mixing bowl!
As an optional step, to make your chocolate smoother and creamier, slowly add a few splashes of almond milk as you melt it. Stir your chocolate constantly as you do this.
Using silicone candy molds like these, fill each mold halfway with chocolate, then add two or three pieces of chopped macadamia nuts. Then fill the rest of the molds with chocolate and let them set in the fridge.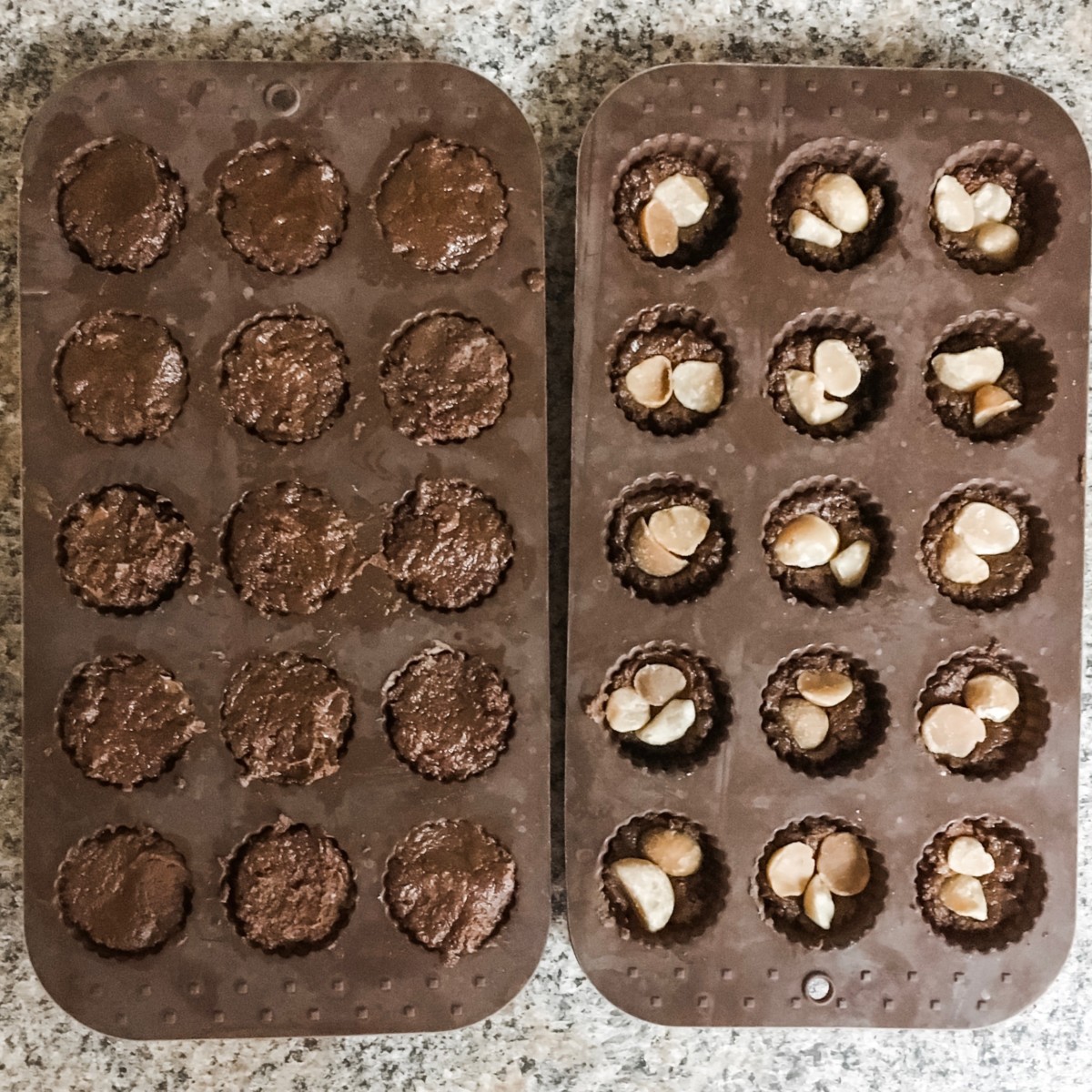 They are super easy to make and will turn out melt-in-your-mouth, incredibly delicious. It's a brilliant outcome for very little effort!
Making a Luau Themed Gift Basket
After the chocolate covered macadamia nuts were ready, my daughter helped me gather items for a perfect luau-themed gift basket to feature the chocolates, along with some other treats for our newly engaged friends. At our local craft store she found a beachy, wooden white basket with rope handles and some gorgeous tropical pink flowers that were perfect for the occasion. I added some coconut rum alongside the chocolates for some extra fun. We love how it turned out!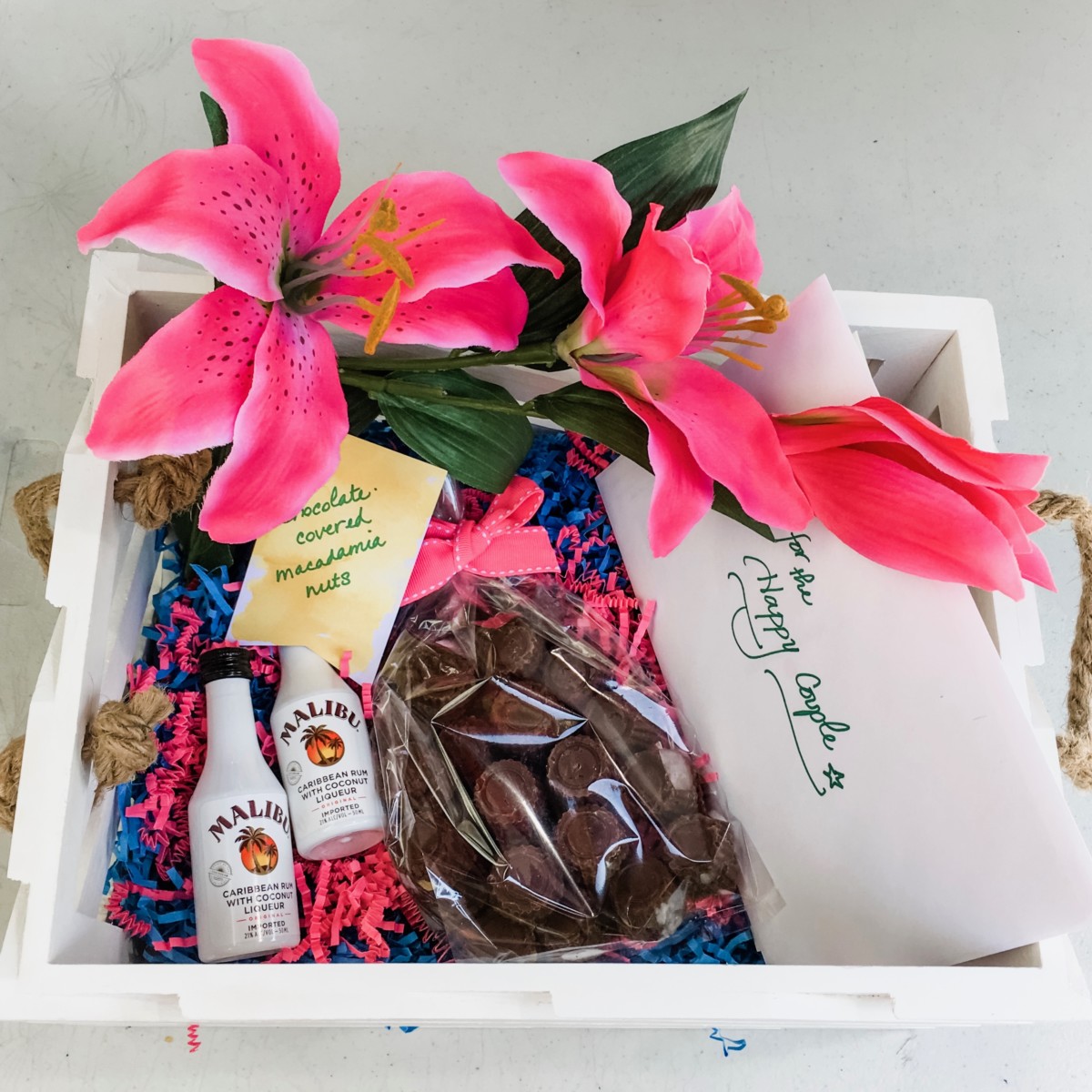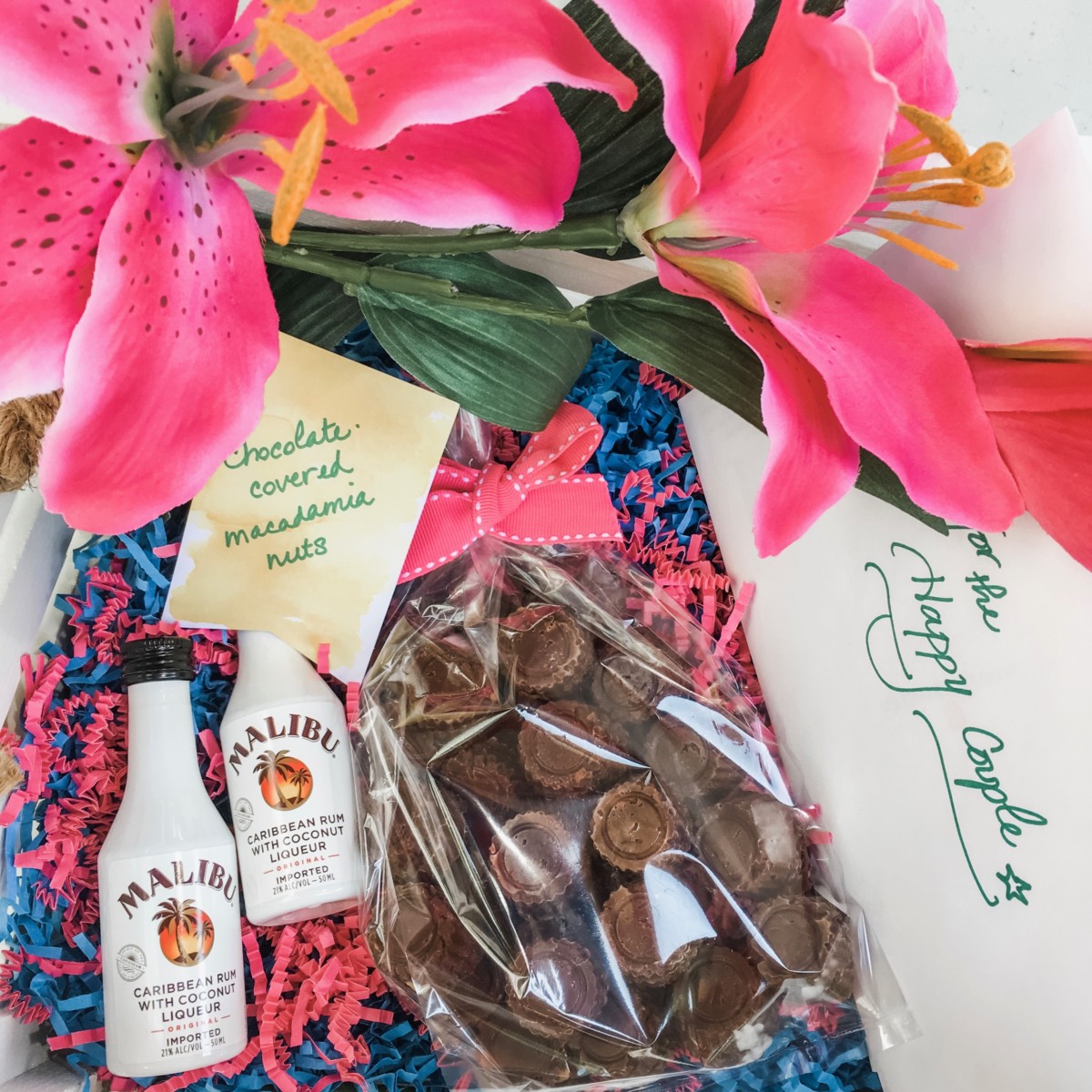 More delicious snack recipes
If you enjoyed these chocolate covered macadamia nuts, you might also like these snack recipes, all of which are gluten free, vegan, and perfect for satisfying your sweet tooth:
Enjoy!
Chocolate Covered Macadamia Nuts
Ingredients
10

oz

bag semi-sweet chocolate chips

2

oz

chopped macadamia nuts

Splash of almond milk or other milk

optional
Instructions
Gradually melt chocolate in a double boiler, stirring frequently. If needed, add splashes of almond milk or other milk to achieve desired consistency.

When chocolate is fully melted and smooth, fill silicone candy molds halfway.

Add 1 or 2 macadamia nut pieces to each well.

Spoon chocolate on top of the nuts and gently press into the mold; fill each well to the top.

Put candy molds into the fridge to set for at least 30 minutes.

Enjoy!
Adapted from Wild Wild Whisk.