A simple, flavorful snack: maple roasted almonds
You'll love maple roasted almonds because they're so quick and easy to make — and they're slightly addictive! You'll have several uses for these nuts:
Set these out at the beginning of a party while guests are mingling and getting drinks.

With their festive seasoning, these nuts also make lovely gifts for the holidays. Double or triple the recipe, or set up an assembly line operation to make them in bulk.

You can stash them in baggies for lunches or healthy everyday snacks.

How to make maple roasted almonds
This is an incredibly simple recipe and can be made with any nuts or combination of nuts. I got the original recipe from Rachael Bodie, my personal coach, and have modified it slightly.
In a skillet, toast the almonds over medium heat until slightly browned, then add maple syrup and cinnamon and stir to coat. You can also substitute pumpkin pie spice in this recipe.
After cooking on low for about two minutes, spread the almonds onto parchment paper and allow to cool.
The nuts store well in an airtight container for up to three weeks, although I doubt they'll last that long!
Why you should use 100% pure maple syrup in recipes
I love any excuse to use real maple syrup in a recipe, because my husband taps our trees each year and makes our own amazing homemade maple syrup. Here's one of our trees he tapped this year (he starts in February).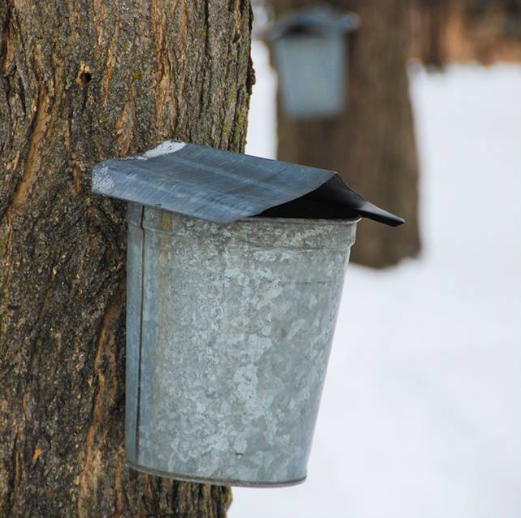 When preparing this or any other recipe with maple syrup, be sure to use real maple syrup and not anything with corn syrup or high fructose corn syrup. The ingredients list should have one item: maple syrup!
When you're eating the real deal, maple syrup provides a healthier alternative to refined sugar and artificial sweeteners. It's high in antioxidants and provides nutrients, and it's shown to provide anti-inflammatory benefits. I love it when a sweet treat is actually good for you! (In moderation, of course.)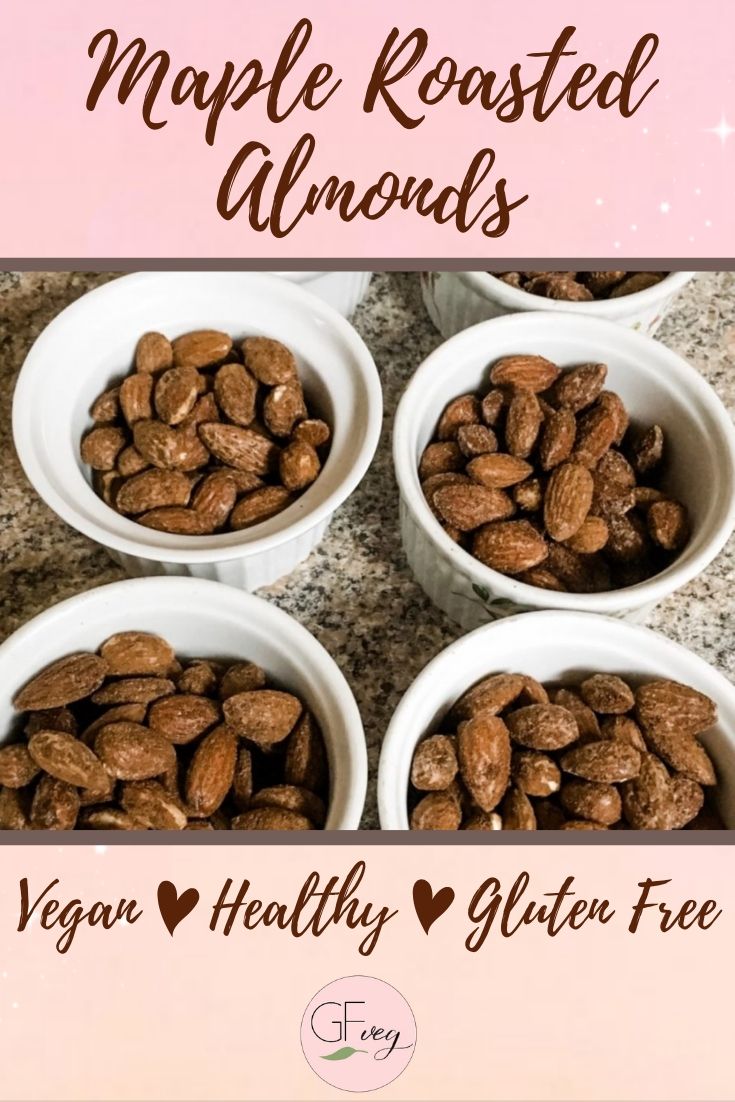 More recipes using pure maple syrup
If you're looking for more delicious ways to use your 100% pure maple syrup, try some of these recipes: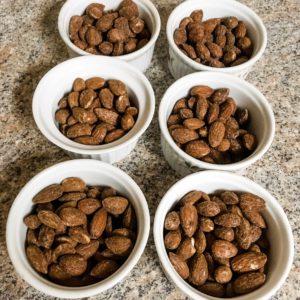 Maple Roasted Almonds
Ingredients
1

cup

raw natural almonds

1.5

Tbsp

maple syrup

1

tsp

cinnamon

or pumpkin pie spice
Instructions
Heat a skillet over medium heat and add almonds. Toast until slightly browned and fragrant.

Add maple syrup and cinnamon and stir until coated.

Turn heat to low, and constantly stir almonds for 2 minutes.

Spread almonds onto parchment paper and allow to cool.

Enjoy!