The best cauliflower crust pizzas on the market
Your Guide to Cauliflower Crust Pizzas
When I heard about new ready-made cauliflower crust pizzas for the first time, I was super excited, because making homemade cauli crusts is a whole process. Right away, I was searching to find them in specialty stores. Soon after that, mainstream grocery stores starting stocking their frozen aisles with multiple brands. It's an exciting development to find so many cauliflower crust pizzas readily available. When done well, these pizzas can offer a healthier, gluten free, delicious option with a big serving of veggies to boot. 
So what are the best options in terms of price point, nutrition, and taste? My husband and I tested out every gluten free brand we could find. If you know of other brands, please chime in below in the comments and share your feedback!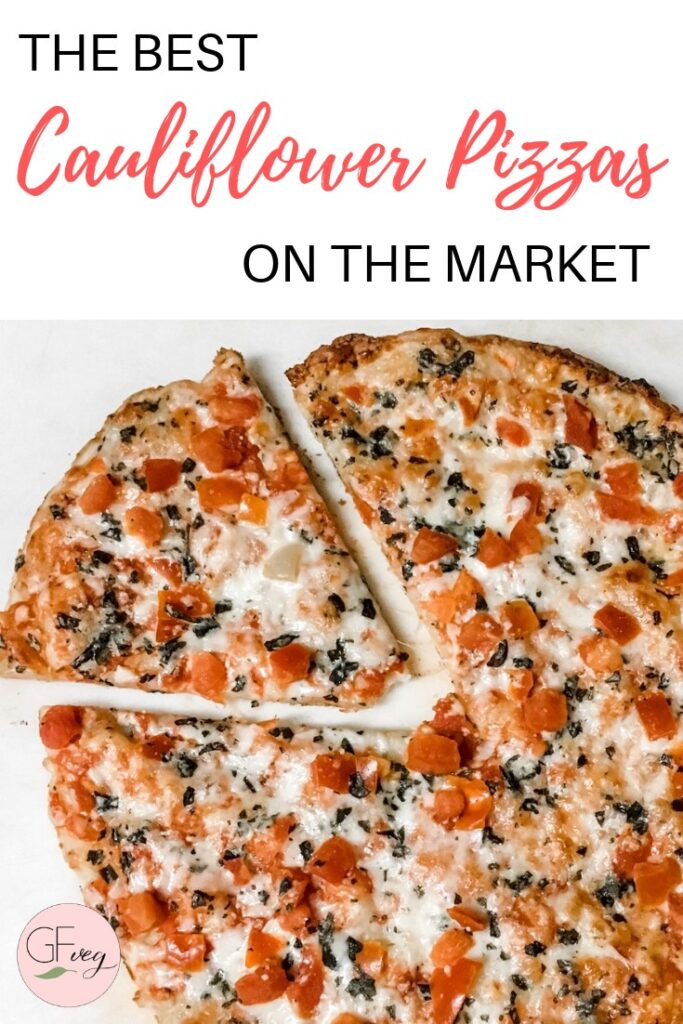 $7.99
So far, all the products I've tried in the Caulipower line taste fantastic. Their marketing is also clever, and I'd say they even get points for their name.
Nutrition: The carbs and fat content are on the higher side. The list of ingredients is also a bit longer than I'd prefer to see. However, protein content is nice and high at 12g per serving.
Flavor and taste: This pizza's flavor is basically perfect. It tastes delicious, and we look forward to having it again. Speaking as someone who fairly recently ate non-GF pizza, I can say that you can't even really tell the difference (my husband agrees). The thin crust means you don't get that overly heavy feeling you can get from pizza sometimes.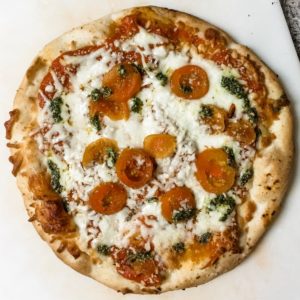 $7.99
This one is great, and we really enjoyed it. I know that serving sizes are supposed to be standardized, but somehow the portions seemed very small on this pizza, even as compared to the others. However, the portions were also filling, maybe because the crust was fairly thick.
Nutrition: This pizza has non-GMO ingredients, which is a plus.
Flavor and taste: The tomatoes and basil tasted super fresh. The heartiness of the crust made it especially delicious.
Bottom line: We finished our meal happy and satisfied (even if we both ate well over a serving). This one was my husband's favorite of the bunch. He said that "this one tastes like real pizza" (a couple of the others didn't hold up to this standard).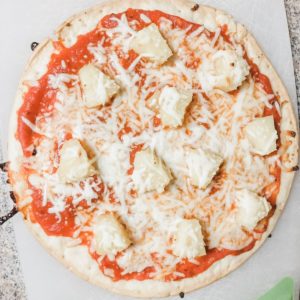 $7.99 for 2 crusts without toppings
This company's hitting it out of the park by landing two of the top three places in our ranking. There's not a single bad thing I could say about these crusts.
Nutrition: These are thicker than the margherita crust, so a bit more filling, yet somehow have fewer grams of carbs than their margherita pizza.
Flavor and taste: No issues at all with the flavor, and as I write this at the end of our taste test week, I'll also add that the texture of Caulipower's crusts is excellent. I took this for granted until now!
Bottom line: A convenient feature of this add-your-own toppings crust, as compared to others we tried, is that it doesn't require any pre-baking before you add toppings and bake further. It's nice to be able to just add toppings, toss it in the oven, and multitask until the moment dinner's ready.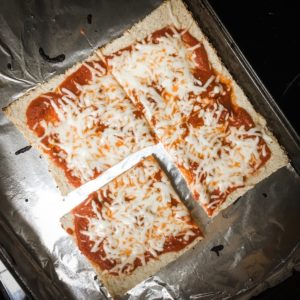 $9.99 for one crust without toppings
It seems like a sign that a food has hit the mainstream when Green Giant starts producing it. The company has come out with two cauli crusts, and we tried out the Original. It's vegan, and the ingredients are gluten free, although it's not labeled as certified GF.
Nutrition: The ingredients include rice flour, cornstarch, and canola oil, which aren't the healthiest options. However, it doesn't have preservatives that you often find in frozen foods, which is a plus.
Flavor and taste: Unfortunately, the crust resembled a gritty cracker in both appearance and taste. Any flavor was undetectable.
Bottom line: Compared to the better options available, this is one you can skip until the company develops an improved version. I also would like to see this product be more competitively priced (note that only one crust comes in the package).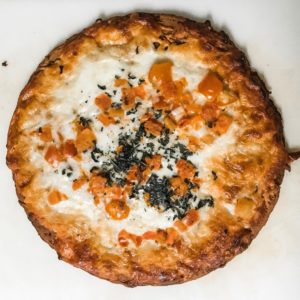 $8.99
Nutrition: As soon as I saw the nutrition facts, I had pre-decided that this one would be the winner. A whopping 17g of protein! Woot! (The 16g of fat is pretty high, though.) Once cooked, it had a hearty, thick crust and looked delicious.
Flavor and taste: So then… well… then we tasted it. The best way to describe this pizza is dry. Dry, gritty, and without taste. It also felt quite heavy in my stomach.
Bottom line: I was disappointed, because I was all set for this one to be my forever favorite. I'd definitely be interested to try this brand if they came out with a different offering. Maybe they could try a thinner crust with different herb flavorings?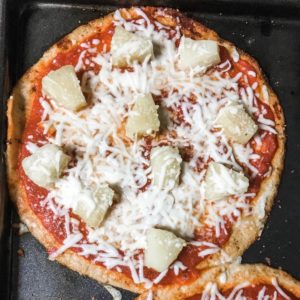 $12.99 for 2 crusts without toppings
I loved the marketing on this pizza crust box, so I had high hopes for it. The creator and her motivation behind the product seem awesome, and I wanted success for it. But the product just didn't work out. As my husband was serving up the finished product after we baked it, he called out to me, "this is goo. Adjust your expectations of what a pizza is." This crust disintegrated into… well, into goo. 
Nutrition: The nutrition label looks pretty solid. The crust is low in carbs and sugar, high in protein, and is made with all natural ingredients.
Flavor and taste: My husband had a couple bites and then switched to cereal for dinner, so he was out. The outermost edges of the crust — about one inch — actually weren't too bad, so I peeled that off and ate it. (That one inch was overdone, so there wasn't any way we could bake the rest, or the crust would have started to burn.) The flavor of that small solid portion was nice, with a pleasant blend of spices that complimented the red pepper crust. I wish the rest of the crust had been edible, but I threw the rest out!
Bottom line: We really don't have an explanation for what happened here, but it was a very sad day for our dinner. Has anyone else tried this one with success? I would be so happy to hear a better story than ours.
Share your feedback!
So what are your fave (or least fave) cauli crust pizzas? Are you loving the frozen options, or do you prefer making your own?
Other gluten free frozen foods
If you're interested in other gluten free, vegetarian convenience foods, try these reviews: