4 Edible Summer Flowers & How to Use Them
A lovely excursion: finding edible summer flowers
This summer, some of the ladies in my family and I attended an unforgettable event at Shelburne Farms in Shelburne, Vermont. Our guides took us on a tour of the gardens at the Vanderbilt estate, served us tea and scrumptious goodies, and taught us about four edible summer flowers on an educational forest walk.
Red clover
At the outset of our educational walk, red clover filled the grassy area in front of the gardens. We learned that you can eat red clover raw or cooked and add it to salads, soups, sandwiches, or tea. We pulled the petals off and found them to be sweet and pleasant tasting. 
Below are some useful articles with more information on using red clover:
Daylilies
Our guides were careful to warn us that the edible lilies are similar in appearance to nonedible lilies, so use great caution when selecting these (or any other) flowers for consumption.
We ate these raw, freshly cut from the Shelburne Farms garden! We turned them upside down and pulled off the outer petals, which came off easily. Daylilies are crisp and refreshing to eat, similar in texture and taste to iceberg lettuce. For this reason, our guides recommended tossing the leaves in salads. We ate other parts of the flowers as well, but the outer leaves were my favorite.
Below are some helpful resources on eating daylilies, including some recipes:
Lavender
While it's technically an herb, lavender is also a flowering perennial – and one of my all time favorite plants of any kind. So I feel at liberty to include it here!
After our forest and garden walks, we were treated to a delicious assortment of desserts, as well as lavender infused lemonade. The drink was memorable, so I found this recipe for lavender lemonade that I'm saving to make at home some day.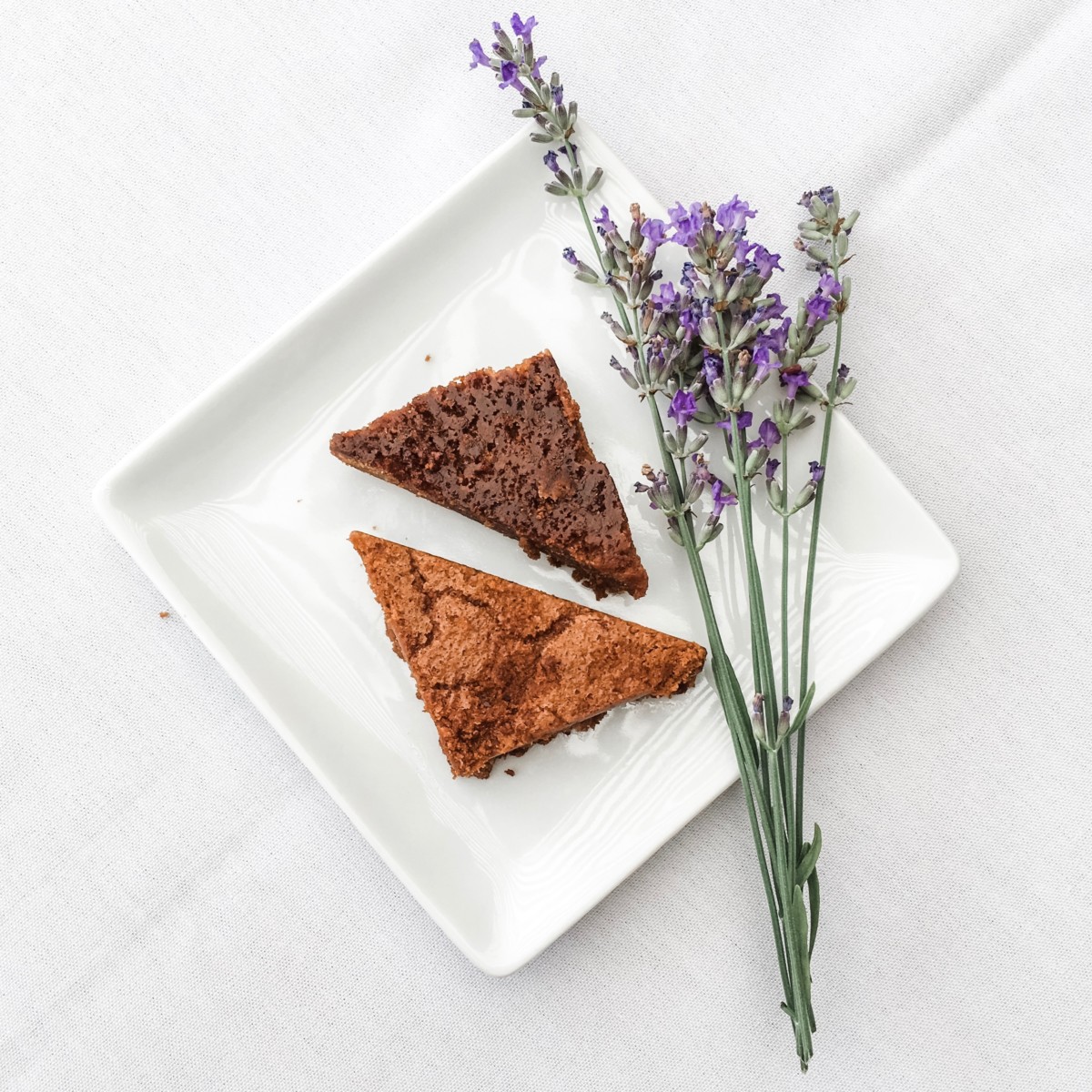 At the tea, we used lavender and rose petals from the farm to make our own sachets. When I was a child I spent many happy hours making sachets using my great-grandma's doilies, so this brought back some wonderful memories for me. I appreciate any opportunity to bring the scent of lavender into my home!
Hibiscus 
Next, we learned to use dried hibiscus petals to make our own bags of delicious tea. My daughter loved this activity and was able to assemble and decorate her own paper wrappers for the tea bags as well. This is just her kind of art project!
In addition to using hibiscus for tea, you can also drop these flowers into champagne for artistic, flavorful flair.
Cautions with edible flowers
Our guides stressed how important it is to use caution any time you eat flowers. Here are several tips:
Ensure you are selecting flowers that are suitable for consumption.

Make certain that the flowers have not been sprayed by any chemicals.

Start out by eating just a small amount to see if the flowers give you an upset stomach. 
I'd love to hear how you use edible flowers!
Which flowers have you tried eating? What are your favorite flowers to have in food or drinks?
Pin this image to save the article for later: