Coconut curry is a classic flavor combination that blends deliciously with ginger, lime, garlic, and basil in this dish. Cooked into a healthy vegetable broth with shrimp and poured over brown rice, this meal is wholesome and satisfying. Even better, it's simple and quick to prepare, making this a perfect dish for busy weeknights.
Selecting your shrimp
When you're shopping for shrimp, look for a bag with at least 21 – 25 count shrimp. These are a standard size (the lower the count, the larger the shrimp) and generally are more sustainable than shrimp harvested at smaller sizes. 
When possible, find shrimp that are certified by the Marine Stewardship Council, Best Aquaculture Practices, or Wild American Shrimp. Shrimp with these certifications will have labels on them.
It may seem a bit counterintuitive, but unless you live right next to their source, frozen shrimp are usually fresher than thawed shrimp at the store. The thawed ones were just previously frozen and then thawed for the fish counter!
Preparing your coconut curry
When you're ready to prepare dinner, thaw the shrimp in advance. Once you start cooking, the meal comes together quickly as you combine the garlic, ginger, onion, curry paste, coconut milk, broth, and lime juice.
One of my favorite things about this dish is the amazing aroma that fills the kitchen as you simmer the coconut curry sauce. It is divine!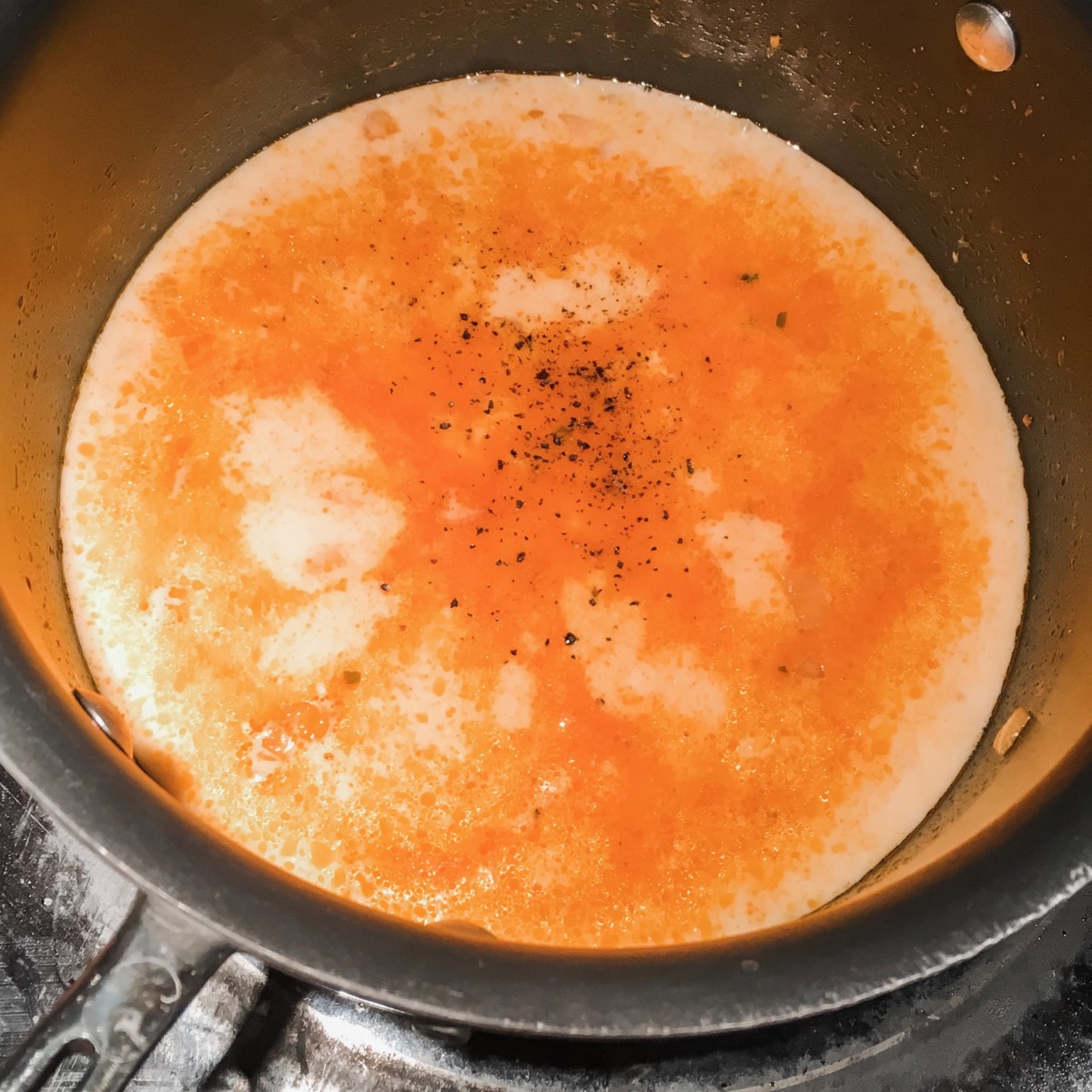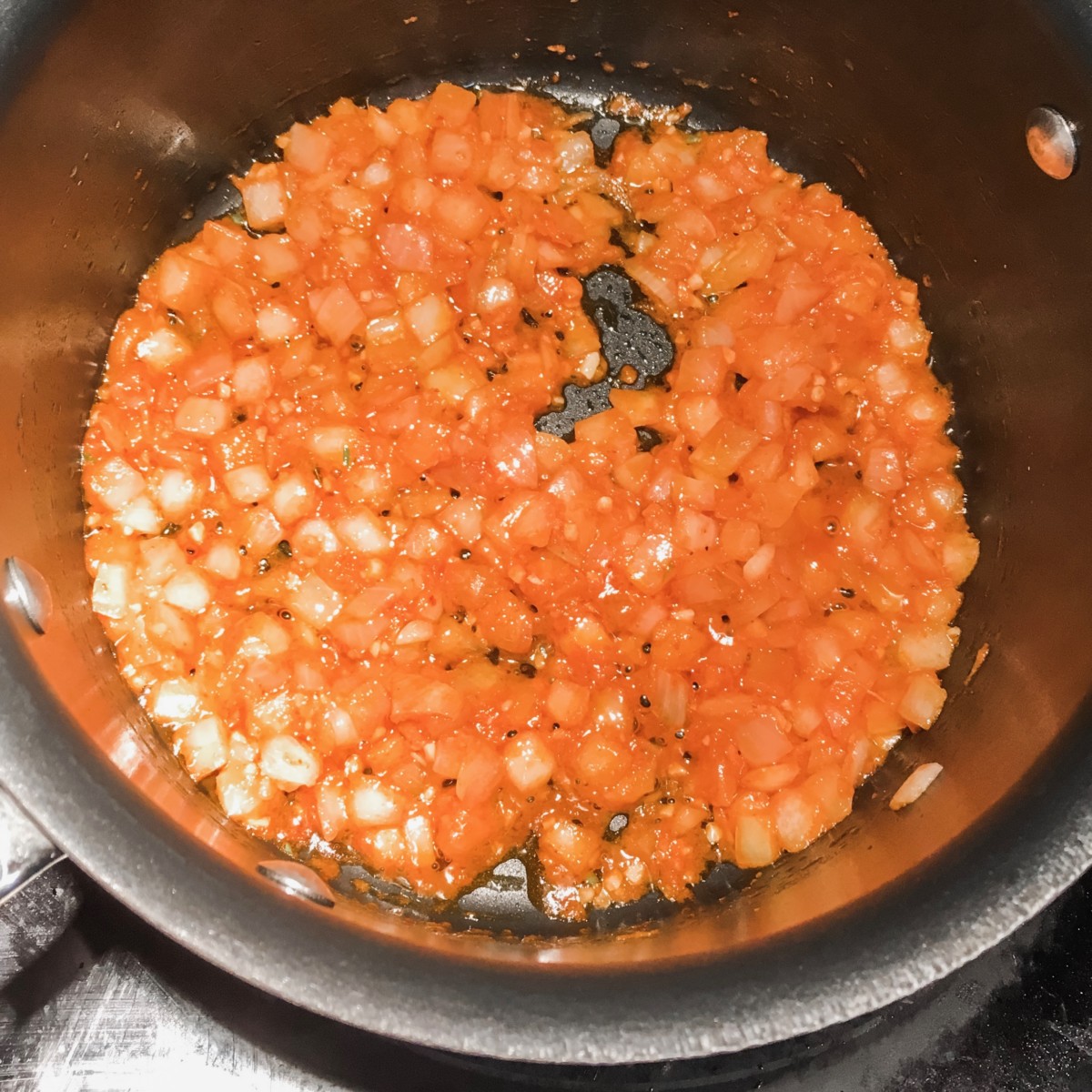 Once the sauce is prepared, you add the tomatoes and shrimp until heated through, then top with basil and pour over brown rice. Nice and easy!
A great short cut to keep this meal quick is to use instant rice. I like Uncle Ben's Whole Grain Brown Ready Rice. It's ready in only 90 seconds and is moist without any clumps. Ready Rice is a staple in my house. We use it for all kinds of recipes, such as our Pineapple and Sweet Corn Stir Fry.
This dish comes together quickly and beautifully, and I hope you'll find it to be a perfect weeknight dinner.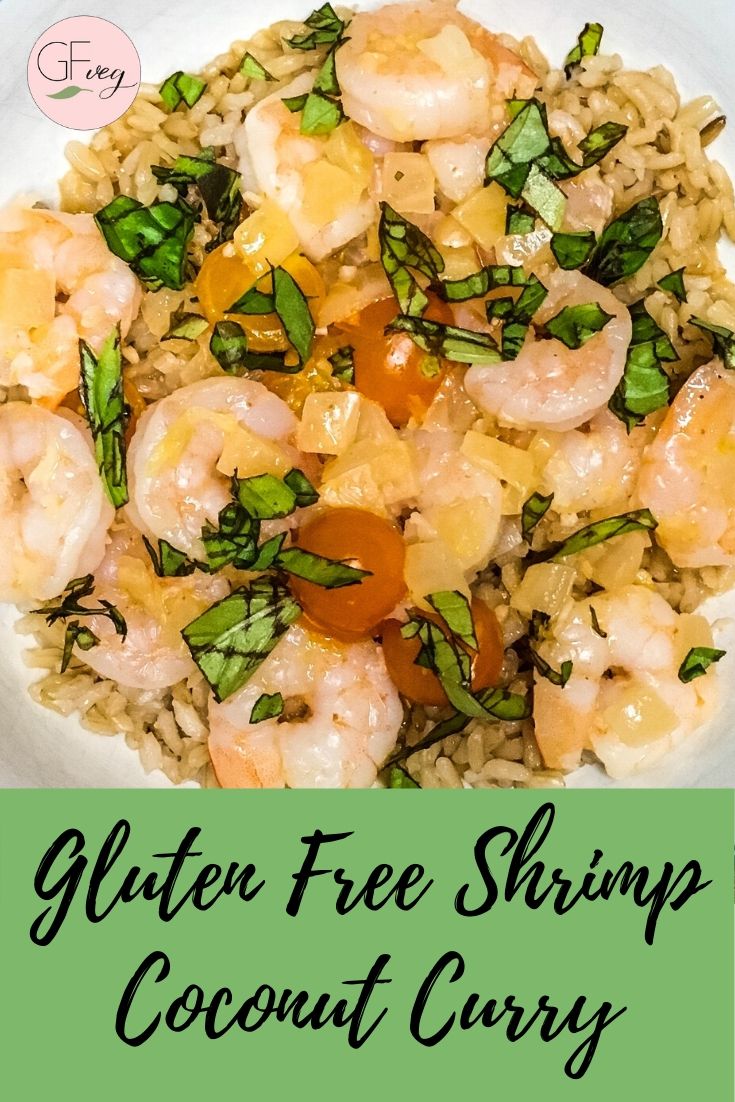 Coconut Curry Shrimp
Ingredients
1

Tbsp

canola oil

1

clove

Garlic

minced

1

tsp

Ginger

grated

1

cup

Onion

diced

1

Tbsp

Curry paste

14

oz

can coconut milk

lite unsweetened

2

tsp

lime juice

¼

cup

vegetable broth or water

½

tsp

salt

or to taste

¼

tsp

pepper

or to taste

1

lb

cooked frozen shrimp

peeled and deveined

1

cup

cherry tomatoes

halved

½

cup

fresh basil

roughly chopped

2

pkgs

Instant brown rice

8.8 oz each, such as Uncle Ben's Ready Rice
Instructions
Thaw the shrimp according to package instructions. Remove tails and devein shrimp. Set aside and chop if preferred.

Heat the oil in a large skillet over medium-high heat until fragrant. Add garlic and cook for 1 minute, stirring frequently.

Add ginger and onion and cook for three minutes, stirring frequently.

Add curry paste and cook for a minute, stirring constantly.

Add coconut milk, vegetable broth or water, lime juice, salt, and pepper. Bring the mixture to a boil, then reduce to a simmer.

Add shrimp and cherry tomatoes and cook until heated through, about 1 - 2 minutes.

Meanwhile, cook brown rice according to directions.

Serve shrimp coconut curry over brown rice. Top with basil.

Enjoy!