Best of Gluten Free Veg in Williston, Vermont
For the first blog post in my "on the road" series, I'm sticking to my own little town in Williston, Vermont. We're a thriving suburb of almost ten thousand people right near Burlington, Vermont. This town has it all — small town charm, great shopping, and fantastic gluten free veg food options. Here are my reviews of the latest I've tried.
I had heard of The Scale, where you build your own bowl of fresh ingredients buffet style, but hadn't ventured there until months after it opened. When I finally went there, I was one happy girl. Their spread of ingredients is so bright and fresh, I pretty much wanted everything. Fortunately their menu makes it super easy to navigate veg and GF options. They offer ingredients that you wouldn't find in your average eatery, and some really stood out — like CBD maple sugar, shredded nori, and hemp hearts. 
I ended up with a customized bowl of absolute love tossed with the vegan firecracker sauce. Before leaving, I snagged a couple chocolate-dipped coconut macaroons for my family members that they absolutely drooled over. I'll be running back to this spot first chance I get. Since they also have wine options, I think this would make a great date night too.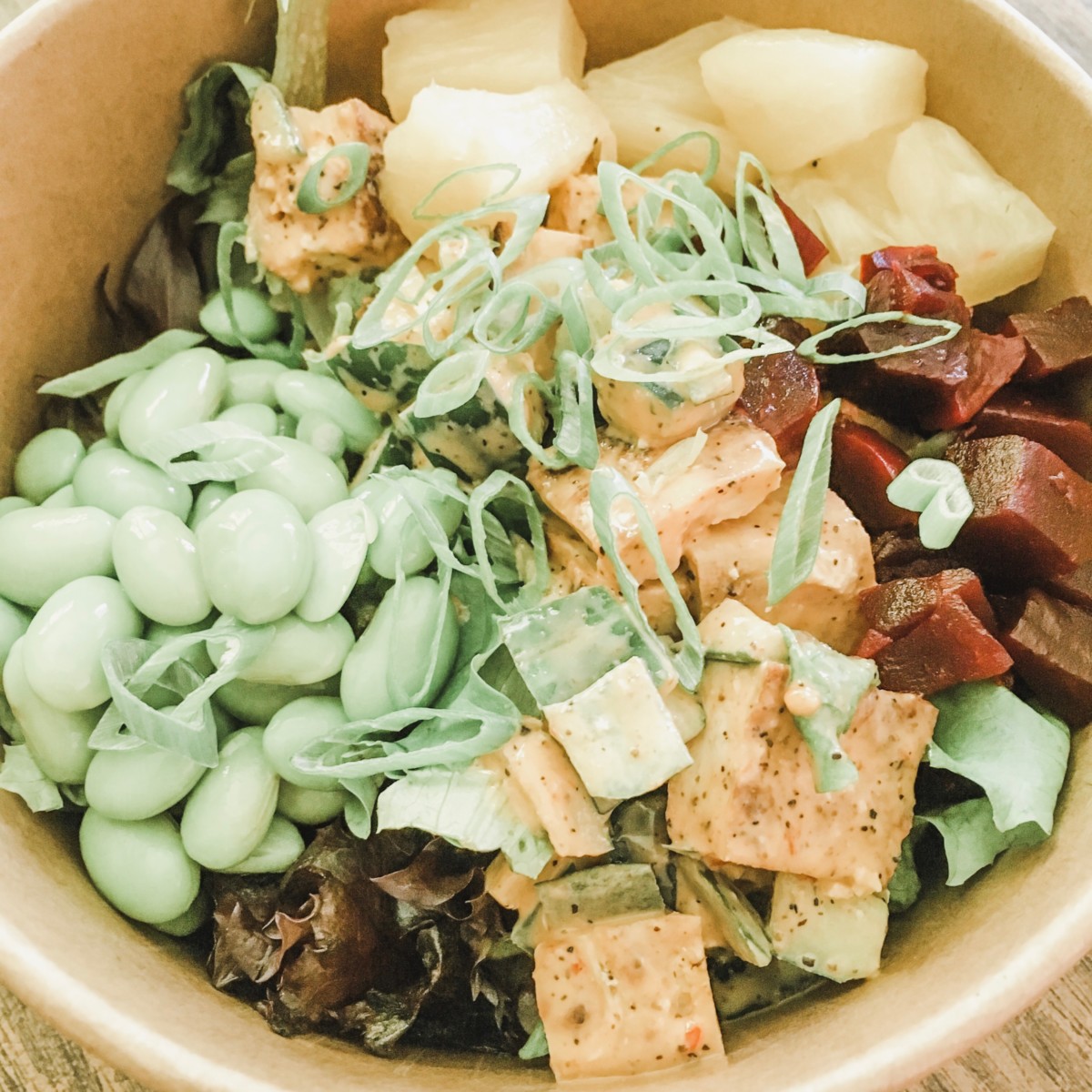 Bliss Bee is a recently opened restaurant by the popular Farmhouse Group, and it's a casual, counter service location. You gotta love a place where the top of the menu states that ALL menu items are either gluten free or can be made gluten free upon request! Also, their grain bowls, salads, and burgers are all extremely veg friendly.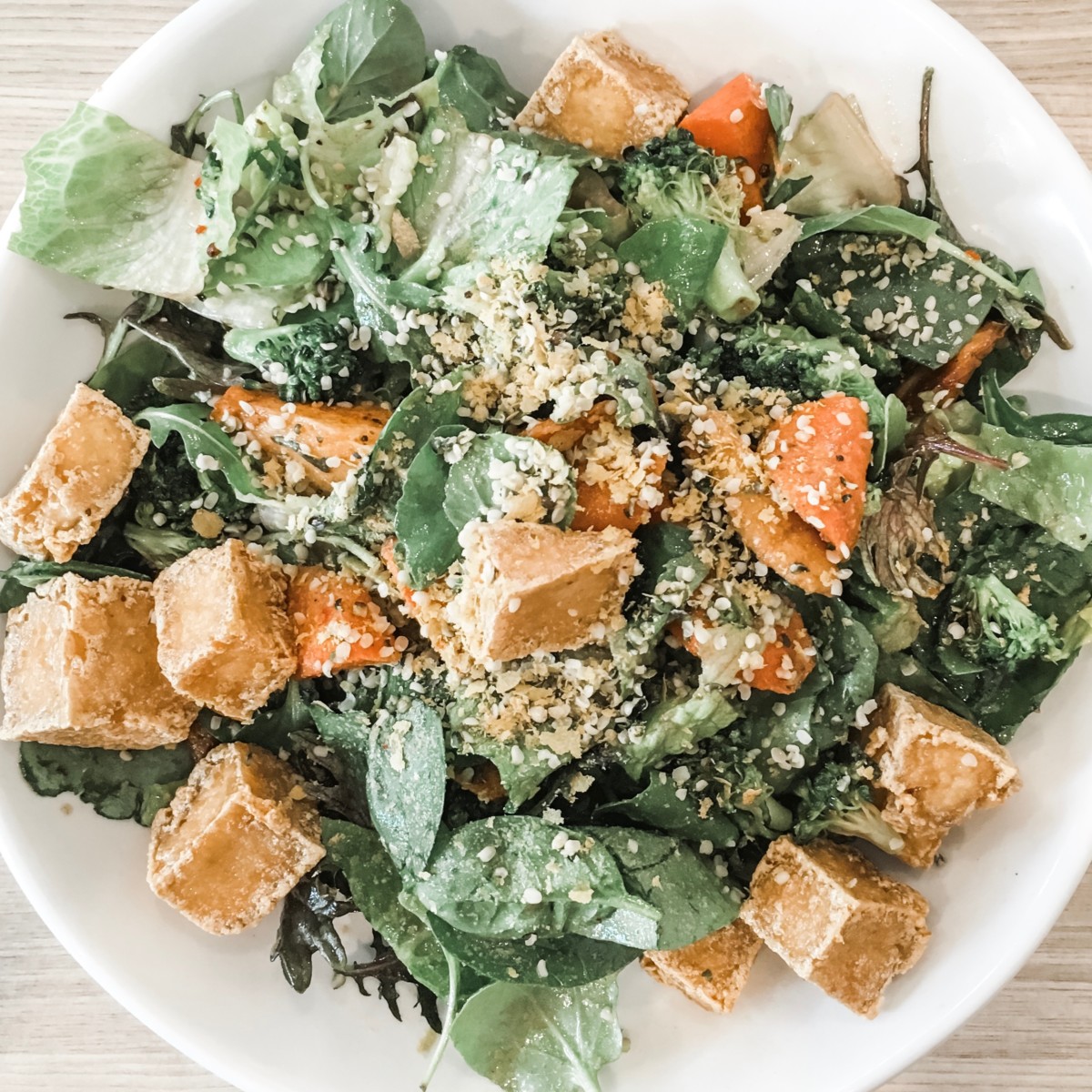 I've been frequenting this restaurant since its location is a convenient walk from my day job, and everything I've tried is outstanding. You can't go wrong with anything that includes their maple tofu, such as the salads or the aptly-named Power Grain Bowl.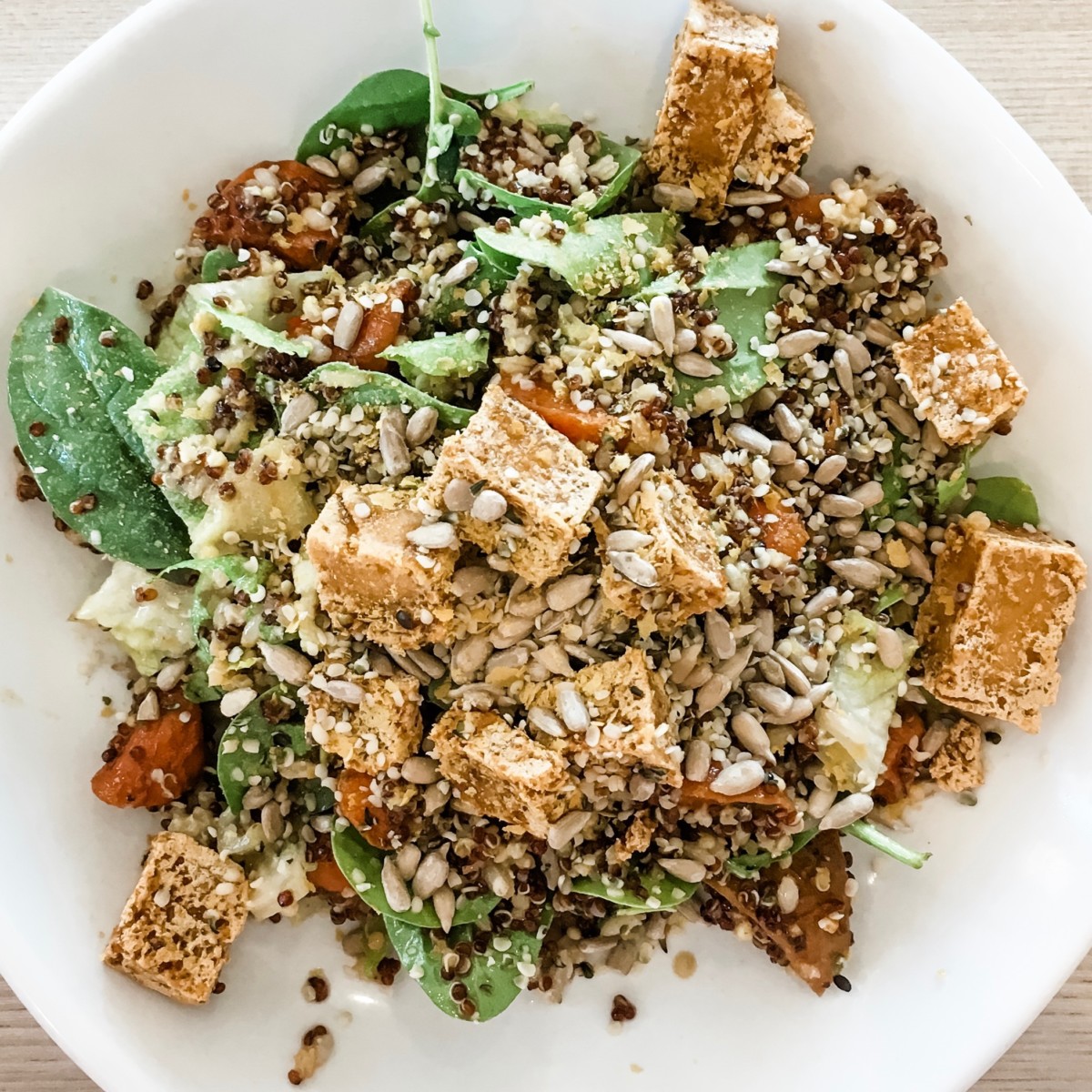 Their gluten free bun and goddess veggie burger are both fantastic. One thing I haven't tried that's still on my list is their maple creemee. I'll definitely get around to it this summer.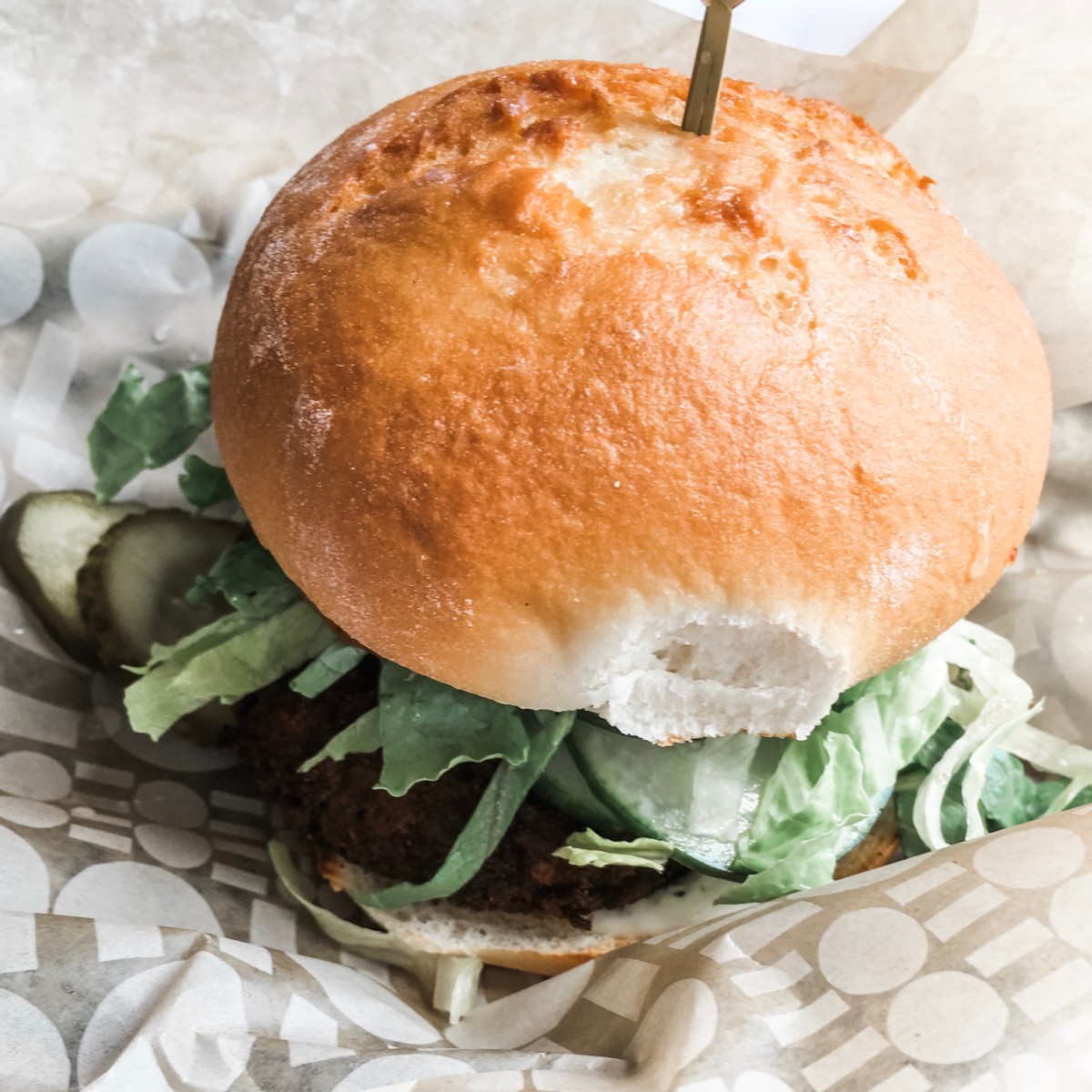 I'm excited by the trend of the Impossible Burger and Beyond Burger suddenly showing up everywhere on menus. Bring. It. On. It's no secret that I love a fantastic veggie burger! It can be a challenge to find quality, delicious, gluten free meat alternatives, but Impossible and Beyond both do it so well.
I was thrilled when some coworkers and I went to Agave Taco and Tequila Casa for a recent lunch celebration and saw Beyond tacos on their lunch specials. You can order three tacos (on GF corn tortillas) and get two sides for free – yes please!
(During this visit the server told me that their black beans are vegetarian, but their refried beans aren't. On another visit, the server told me both types of beans are vegetarian. I'm not sure why there's a discrepancy, but I recommend asking if you go.)
The tacos could use more spice and flavor, and my colleagues noted that their dishes also ran a little on the bland side. However, the tacos overall were tasty. I'll go back.
Pin this to save for later!